A Little of My Background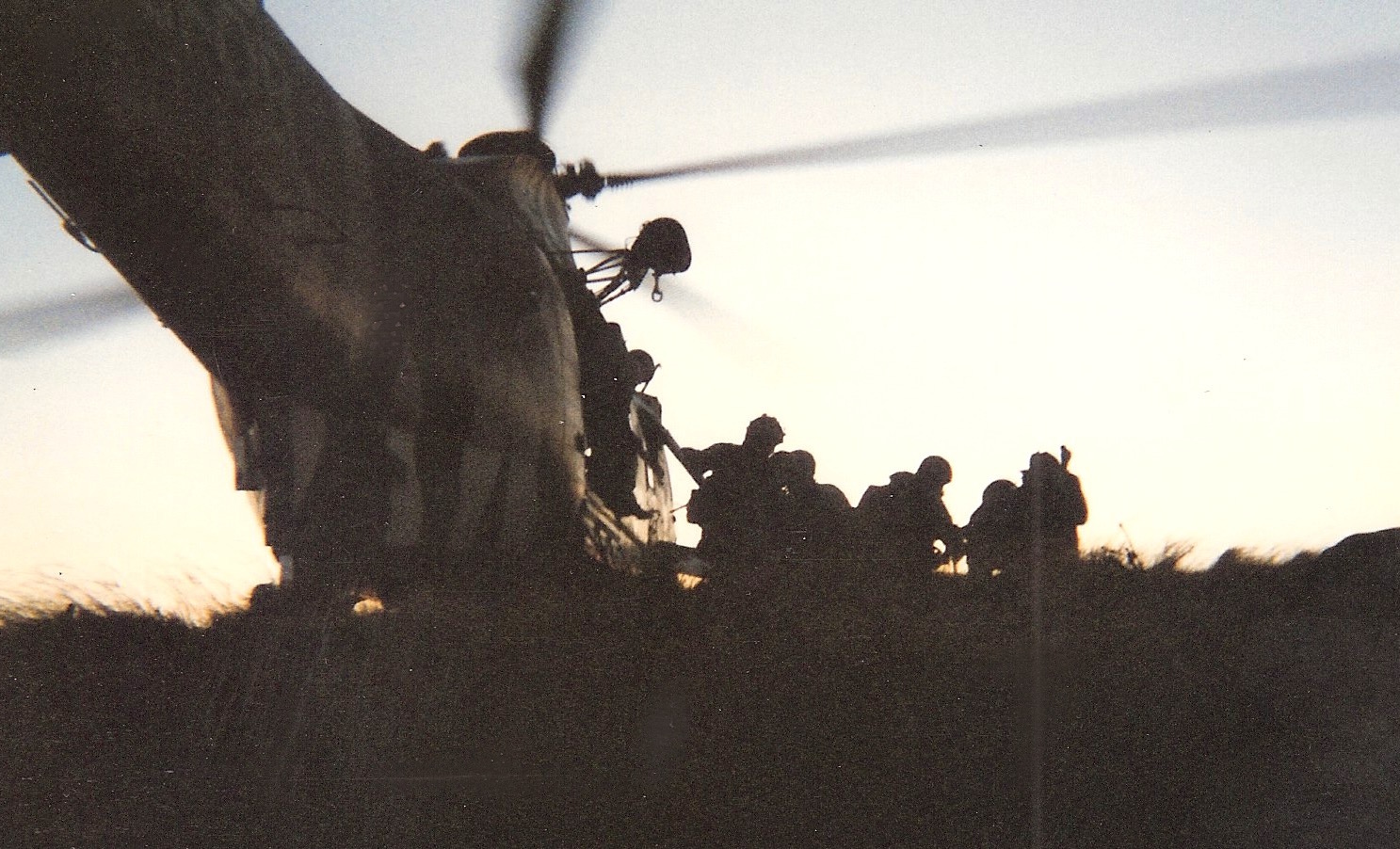 It was early morning, it was an exercise, and I couldn't resist snapping this picture shortly after I had exited this SH-3 Sea King.
I was born in the United Kingdom and became a U.S. citizen in 2018. As a teenager I worked delivering newspapers, cleaning rooms at a retirement home, and helping my father's company install data networks. After spending many years in my school's cadet force, I joined the British Territorial Army. I qualified as a private infantry soldier specializing in close target reconnaissance (quietly crawling through mud in the dark) and completed a significant amount of weapons training. I attended several Army Officer selection programs and was offered regimental sponsorship to the military academy at Sandhurst. However, despite being profoundly proud of my military grandfathers and great grandfathers, I decided to postpone officer training and attend university.
I selected my astronomy major based on a career survey given at my school and attended The University of Hertfordshire 30 miles north of central London. I had always been deeply interested in astronomy and having the army as a clear post-graduation career path meant I had nothing to lose by indulging that interest. As part of my degree I spent a year as a telescope operator in the Canary Islands. This experience showed me our place in this universe and connected me with the beauty and fragility of our home planet.
Two weeks before committing to officer training, I was offered a Ph.D. position in astrophysics and realized I could have a career path finding out how this universe works.
Moving to the U.S.
In 2004, there were many more career opportunities for me in the U.S. than in the U.K., and I followed my Ph.D. advisor to upstate New York, where he led the Physics Department at Rochester Institute of Technology. I spent six years in Rochester, where I won several opportunities to use the Hubble Space Telescope, played quite a bit of rugby, made life-long friends, and met my wife.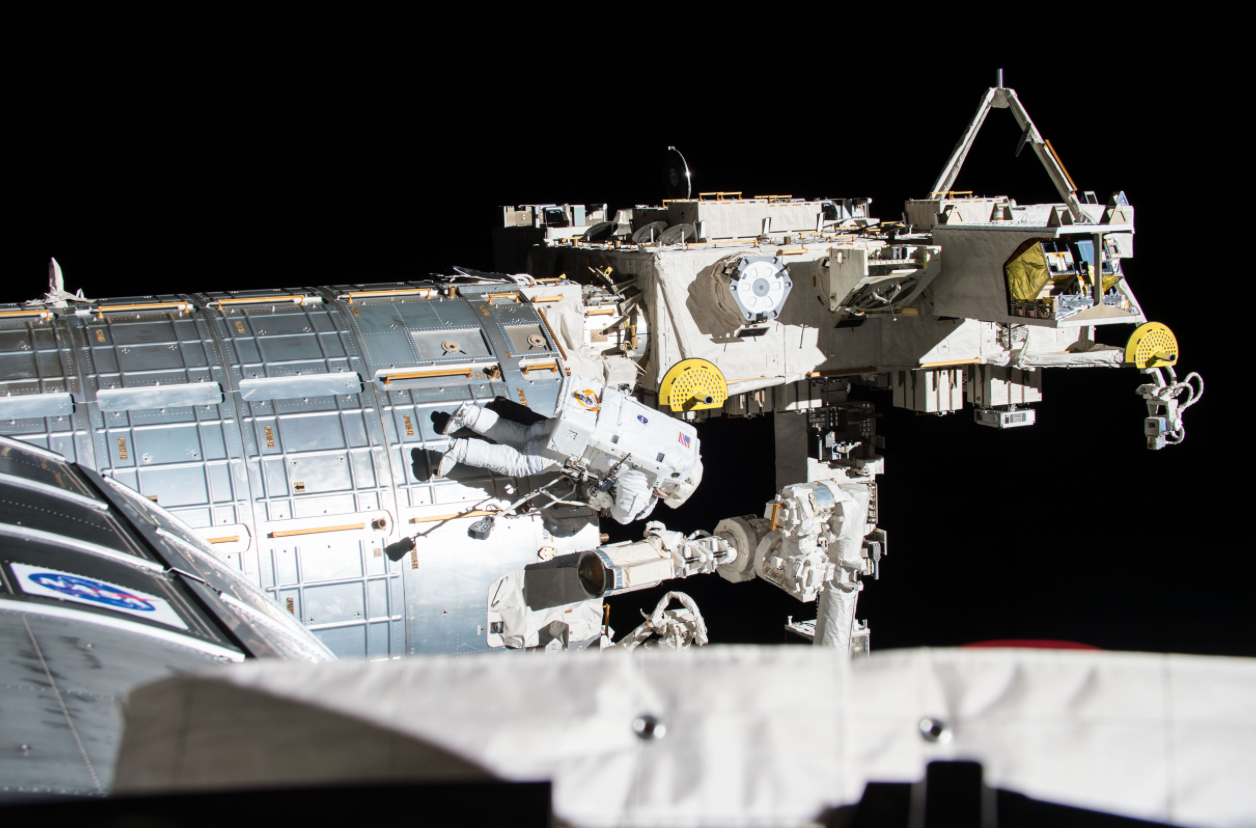 Former NASA astronaut Jack Fischer performing an EVA outside the ISS Kibo module near to my payload.
My wife and I moved to the Sunshine State in 2010 for a faculty position at Florida Institute of Technology. Capitalizing on the benefits of the Space Coast, I've been able to take my research in directions I never thought possible. Some of that research was launched by SpaceX to the International Space Station.
However, after spending 10-years working for a small private university, mostly as an administrator, it was time to move back to full-time research. Being so close to the John F. Kennedy Space Center, at such a productive spacetime in human history, presented an opportunity too exciting to pass up. In the summer of 2020, while the world reeled from a global pandemic, but while we once again launched a crew to the space station and sent another rover to Mars, I began working as a NASA contractor in a Subject Matter Expert position.
Florida is always exciting—the space activities, the weather, the politics. I'm professionally keyed into the space activities, my family and I are prepared as best we can for the weather, and the politics are something I hope I can help with.
At the end of the day I think I can sit down and respectfully chat with anyone. I will listen, learn, and ask questions when necessary. I think we all share common ground. We can all agree children need special protection and attention, that everyone deserves a chance at happiness, and that we shouldn't make our planet uninhabitable.